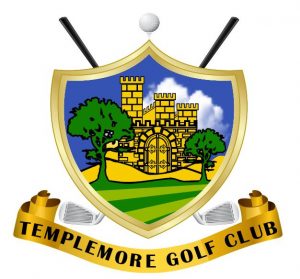 FOUNDED 1971
---

Welcome to Templemore Golf Club
The Committee Welcomes the Re-opening of The Golf Course on Monday 18th. May.
The following conditions to apply.
1. Strictly Members Only. – No Visitors.
2. No Club Competitions.
3. Play will be Supervised.
4. Course will Re-open at 10am. On Monday 18th. May.
5. Organised 3 Balls – VIA – "WhatsApp" encouraged.
6. Committee will review situation On-Going, having regard to Government and GUI Guidelines.
7. Physical Distancing Rules to be Observed in Car Park as per Covid-19 rules.
8. Clubhouse will remain closed.
9. Players are responsible for own Sanitising.
10. Adhere to Covid-19, Phase 1 Rules for Golf. ⛳
Templemore Golf Club is a Volunteer Community based club, with many fixtures to suit all community sectors, Ladies, Gents, Juniors, Juvenile, Seniors, Special Needs.
Anyone who wants to re-join or take up this great game of Golf will be more than welcome.
---
Templemore Golf Club is a fine 9-hole Parkland course located just outside the town. The club has been in existence since 1970 and have been successful in national and regional competitions alike.
Templemore Golf Club has a long tradition of providing top class golf facilities to members and visitors. Established in 1971 in Manna Templemore , with our course and clubhouse we are able to offer superb facilities to all categories of golfers. We maintain the tradition established in Templemore Golf Club being a welcoming and friendly environment in which to play golf. Our first 9 hole layout was formally measured and affiliated to the GUI in early 1974 measuring 4564 yards for the 18 holes, Par 66, Standard Scratch 61.The current layout is set in 28 acres and has been developed to its present length of 6350 yards, Par 71 and SS.71. We have welcomed many new members who continue to enjoy our facilities and who have made a significant contribution to the Club. Junior members are always welcome and are catered for with specific programmes during the Summer and holiday periods.
Committee For 2021

Captain: Dennis Maher

Lady Captain: Marian Keely

President: Bertie Keane

Lady President: Josie Moloney

Vice-Captain: Dennis Maher

Hon. Sec.  Pat O'Connell

 

Lady Hon Sec. Kay Brennan

Hon. Treasurer: Tom McGrath

Lady Treasurer: Breda Murphy

Competition Sec: Dinny Touhy.

PRO & Communications: Tony O'Toole

Lady Comp. Sec. Ann Kenny

H\Cap Sec. Jim Ryan

Lady H\Cap Sec. Josie Bourke

 
Junior Golf Officer: Pat O'Connell
Committee Member: Padraig Moloney
Committee Member: Donal Hayes
Committee Member: Michael Purcell
Lady Committee Member: Bernie Stapleton
Lady Committee Member: Maura Sheehan
Course Manager: Liam Leahy
"We know that if you choose to visit us in the coming year that you will be assured of a friendly welcome from members and staff and that you will enjoy the experience that is Templemore Golf Club."
The course has a Par of 70 and a standard scratch of 68, this SSS represents the course record shot by none other than Richie Coughlan who gained his card for both the PGA and European Tour on his first attempt. Thus indicating that Templemore golf course is no pushover.
The Club is always open and would welcome new members to join. Our membership rates are very competitive and payment arrangements can be made to suit personal circumstances. Application Forms can be download from our member ship page.
Junior members are also catered for with a specific program during the Summer and holiday periods where coaching is provided in the skills of the game and in the etiquette and rules of Golf. The Junior Officer sees the development of young boys and girls as a vital lifeline to the growth and development of the Club in the future.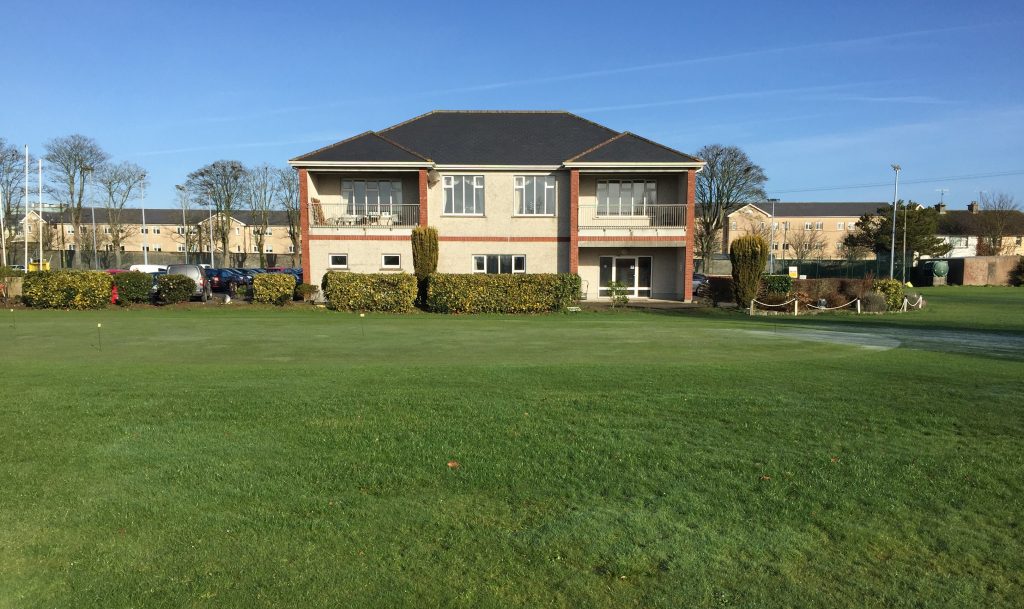 Course opening hours: Daylight hours
Clubhouse opening hours: 8.00am to Sunset
Mobile phones: Not on course or in clubhouse
Dress Code: Neat and casual, no denim
Catering: Limited / By Arrangement
Days to Avoid: None
Green Fees are Welcome: Midweek & Weekends
Visitors are always made welcome