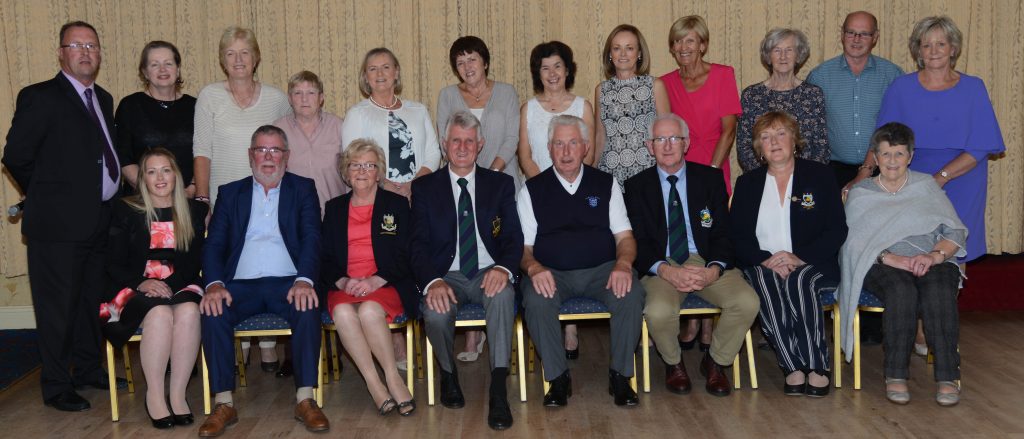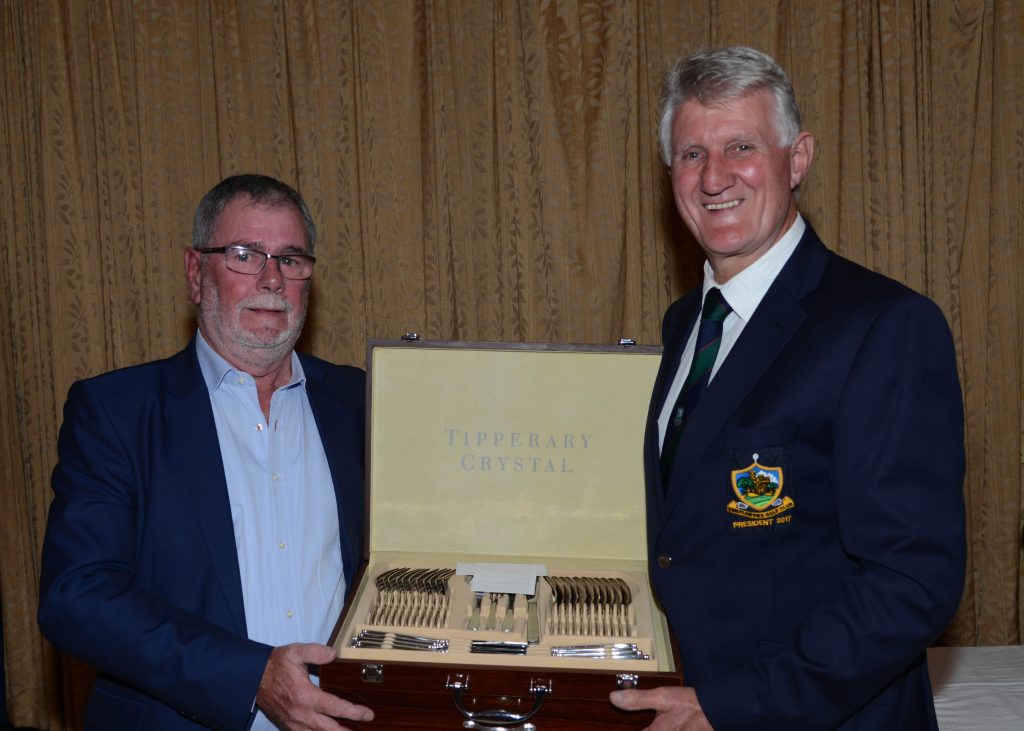 Templemore Golf Club News;
Fund Raising;  "Fundraising Buster Race Night" in Thurles Greyhound Stadium on Saturday night the 18th. November.  1st. Race will commence at 8pm.  The prizemoney will be €800.  Tickets are €10 (includes entry in the draw, admission and race card on the night).    All members are requested to show your full support by buying 2 tickets or buy one and sell one.  Tickets are available from any committee member.  For further details contact by phone or text; 087-0509278, by e-mail; tmoregc1@eircom.net  or info@templemoregolfclub.ie, also on our web site; www.templemoregolfclub.ie   This will be a great Club Social Nite and a fantastic opportunity to raise funds for the purchase of new additional equipment and replacing old units.  Full support is called on all members both ladies and Gents for this fundraising event.  Fundraising will always be required to sustain the replacement of equipment.  Private donations can also be processed through our web site.  (refer to the Membership tab, select PP17=Pay Now)
Tommy Foley Vice Captain Presentation Night; Will be held in the "Templemore Golf Club Lounge" on Friday 10th. November,  all Ladies and Gents will be more than welcome to a great night of entertainment, banter, own bar and refreshments.
3T's Finals;  All club members wish the best of luck on the 23rd. Oct.  in the K-Club to the Templemore Golf Club team, Josie Bourke, Des Hennessy, Sadie Tynan and Jerry Keegan a proud occasion for you all the team and the Club.
Men's Singles Match play;  As soon as the weather gets better we expect to see a great contest for the winner of this event, now at the final stage; Jerry Keegan jnr. (Finalist) V (Conor Sheedy  V Seamus Bourke).  It will be an exciting to see the finish to this event.  Best of luck to all.
Golfer of the Year;  Due to bad weather conditions the positions as of October as of 10th. Oct. still remain the same.  Currently the top 3 positions are; 1st. Place; Brendan Russell 164pts.  2nd. Place;  Michael Walsh 172pts.  3rd. Place;  Hugh Scott 155pts.  There is still plenty of opportunities to gain or increase your points for this prestigious event with 4 to 6 rounds to play.  The current full list of placing are on the notice board.  This is an accumulation of all points achieved  from all competitions throughout the year.
Fixtures; 
21st. 22nd. Oct;  18 Hole Stroke Play. (No Results due to bad weather conditions)
28th. 29th. Oct;  18 Hole Stableford.
29th. Oct.  Mc. Hugh Cups.  (2 Persons Mixed Scramble)
30th. Oct.  Social Mixed Draw II
Results;  Sat. 14th and Sun. 15th Oct. 18h,S/F;  1st.  Donal Hayes.  2nd. Michael Webster.
Time Sheets;   "Don't be without your Sunday game! "  Place your name on the Sunday time-sheet so that you can link up with other players.
Ladies Golf;  No results due to bad weather conditions.
Upcoming Ladies competitions:  October 21st Men's prize to the Ladies. Due to bad weather conditions this event has been deferred to another date TBC. 
Seniors Report and Results;  Thursday 19th. Oct. in Roscrea was cancelled due to bad weather conditions.
Golf Pro;  James Bourke, Golf Pro, gave an introduction of his golf qualifications on instructing golfers to become better golfers, especially the seniors.  James can be contacted at 086-3544260 for anyone that wants to improve their golf techniques.  His details are on the notice board in the locker room.
Storm Damage;  Volunteers will be required to help with the clean-up caused by both storms Ophelia and Brian.  Some trees have been uprooted and need clearing.  Contact John Stapleton 086-0894718 for times.
Bunkers;  All volunteers that have "Adopted a Bunker" are also requested to attend to their bunker for a clean-up caused by debris from both storms.
Your Club Thought;  "This is Your Club the members, both Ladies and Gents, therefore be proud and supportive of it, in whatever way you can that will make a difference.  Be positive and protective of its future, so that the youth and next generations of Templemore will inherit the legacy and asset of this great sport facility,  "Templemore Golf Club".