Click here to download the PDF version of the Course-card for printing
Note: The Score card is in Meters.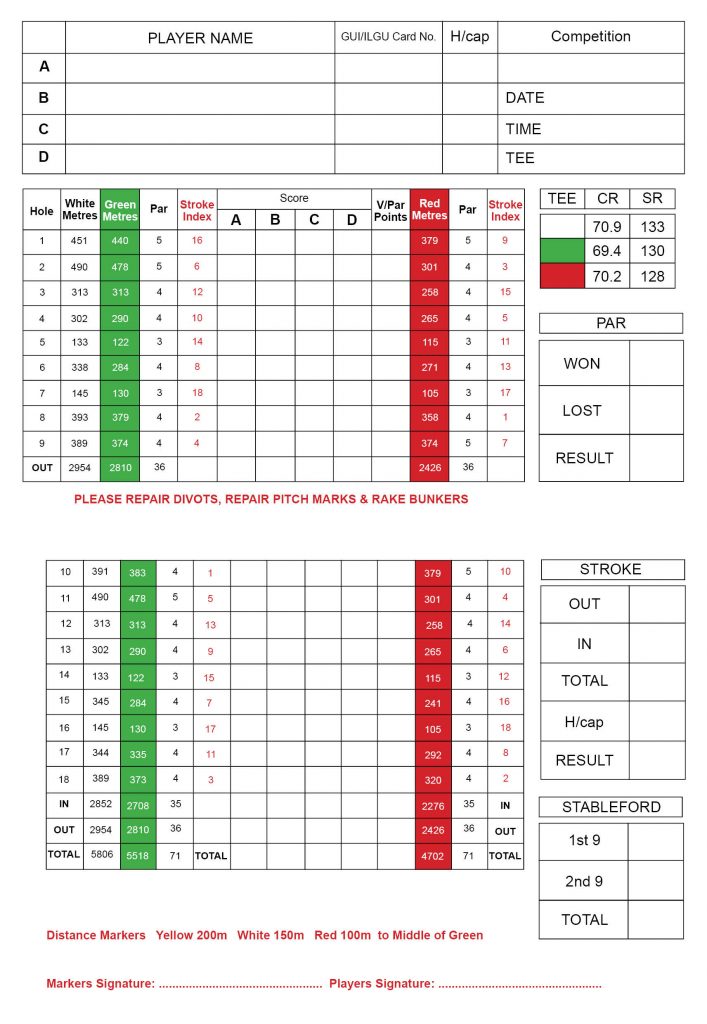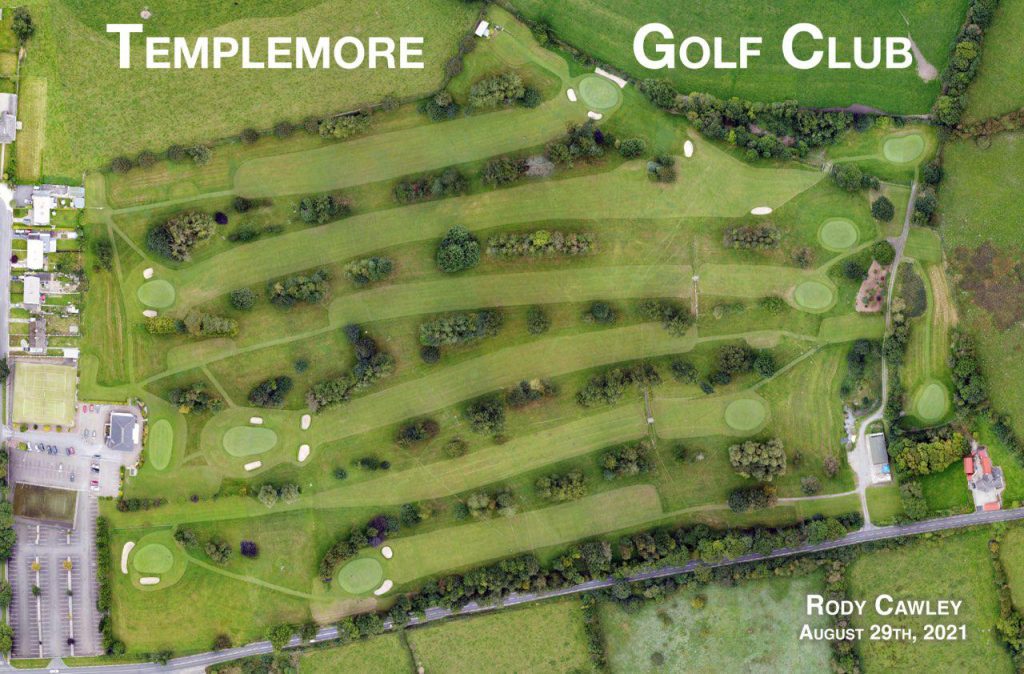 Templemore Golf Club was founded almost forty four years ago in September 1971. The first 9 hole layout was formally measured and affiliated to the Golfing Union of Ireland in early 1974 measuring 4564 yards for the 18 holes, Par 66, Standard Scratch 61. The layout set in approximately 28 acres has been developed to its present length of 6350 yards(5806Mtrs), Par 71, SS. 71.
The 9 hole layout is flat and easy to get around, however, with the large amount of trees that line the fairways, water hazards and bunkers make it a stern challenge to the most competitive who play the course. It is believed the present par 71 layout which is in operation since 2005 has never been lowered in competitive golf.