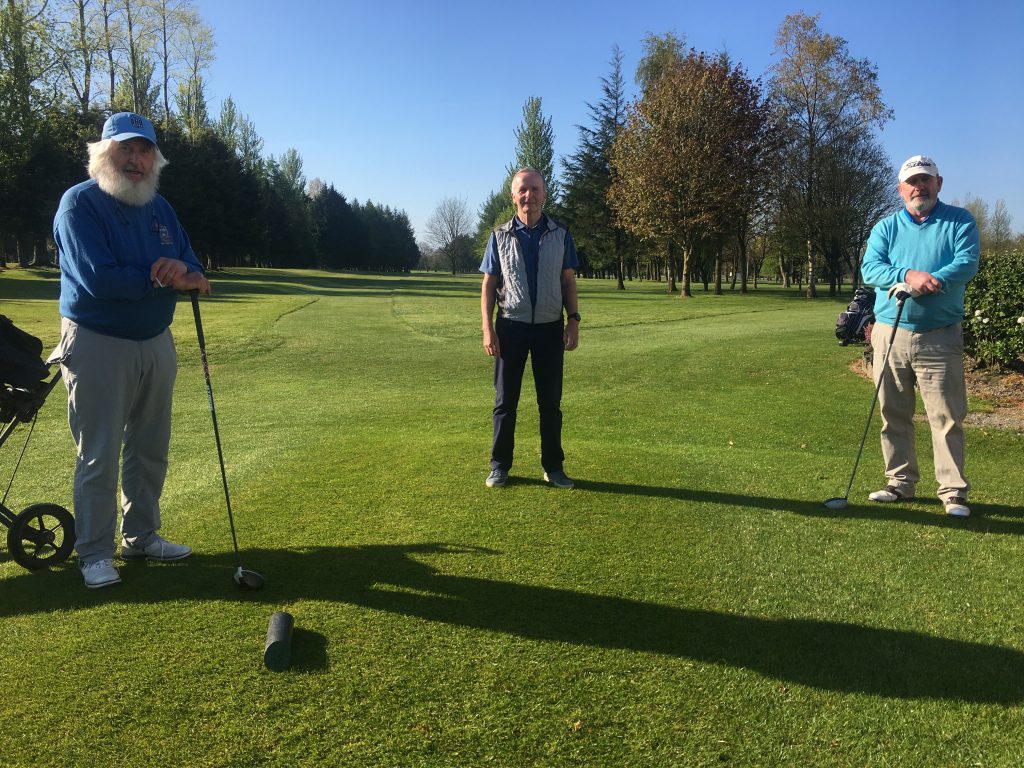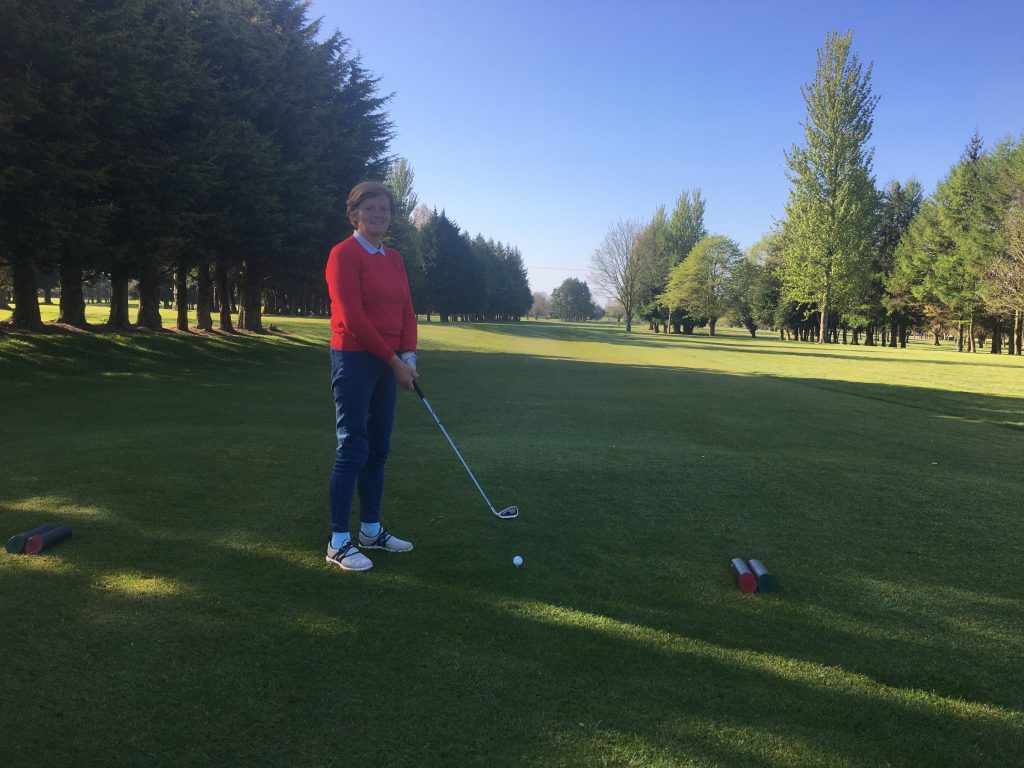 Templemore Golf Club, L.R . Former GUI President John Moloughney, , (Standing In) Club Captain Dinny Maher, Former GUI Munster Official Pat Dunne.
Templemore Golf Club, Lady Captain Marian Keely.
Templemore Golf Club News.
Today, 26th. April was an exceptional day for our Club Members.  After to ease of Covid-19 restrictions that closed the course for more than 30 weeks created a hunger for a return to this great game.  The weather was exceptional, and the course is in exception condition with many new improvements that will be lauded by members thanks to our Club Captain Dinny Maher, and our green keeper Jack Alenandra. Both continued with their work during the shutdown in upgrading the course to an exceptional standard. Appreciation also to all the volunteers who gave their time to various tasks of improvement.  Also, members of the committee in the background who continued with their efforts in profiling, promoting and administration on all the necessary activities that would have been required even if the club were open.  Captain Dinny Maher expressed his thanks to all the "team" for making this special day possible.  Play Safe and Stay Safe.