Templemore Golf Club News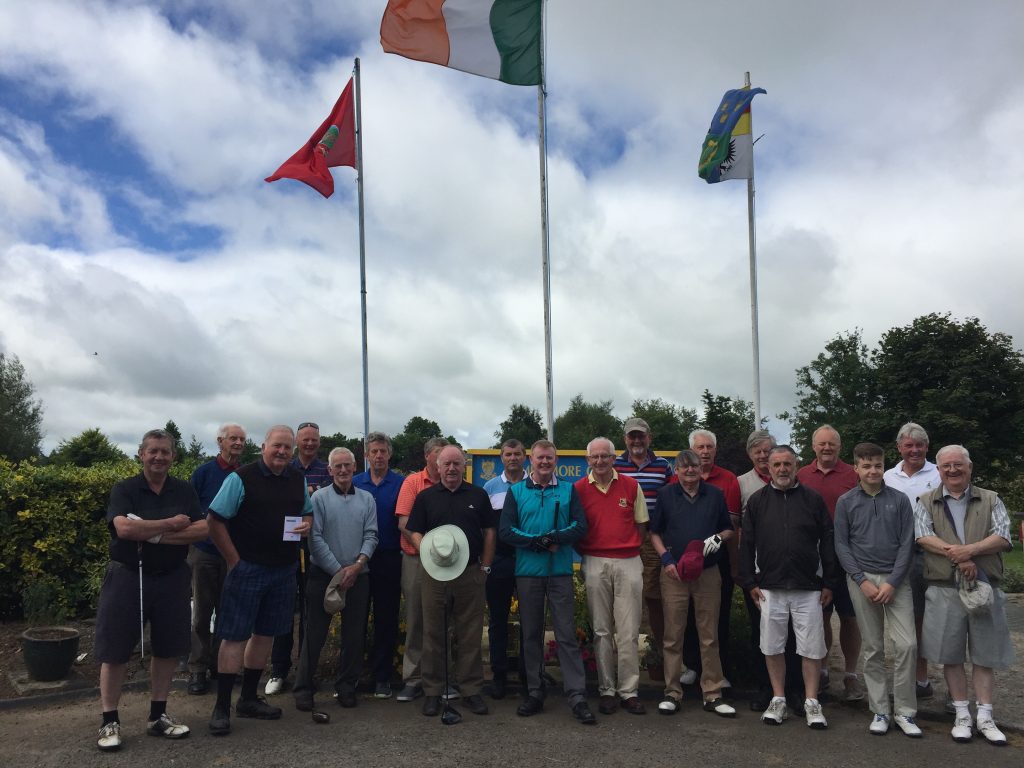 Xmas Golf Vouchers;  Gift Vouchers make the ideal present for Xmas, Birthdays, Weddings, Anniversaries, Special Occasions or Corporate Incentive Presentations and Team Building; Visit our Web Site and order your voucher by selecting the "Membership" tab and scroll down to the "Voucher" button and order it on-line or contact the club number; 0504 31400 or email; info@templemoregolfclub.ie
Men's Singles Match play; As soon as the weather clears we expect to see the final stage between Jerry Keegan jnr. V Seamus Bourke.  It should be a great exciting drama finish. Best of luck to both Seamus and Jerry.
Seniors Report and Results;
Seniors Golf;  John Stapleton on behalf of the committee complemented the great turnout on what was a cold breezy day.  Also a special acknowledgement was expressed to the volunteers who turned up day after day to help out on the course and as a result gives a great profile of the condition of the club.  A very much appreciation was expressed to the course manager Liam Leahy and the greenkeeper John Alexandra for their excellent work on the additional drainage and the superb conditions of the greens.  It was acknowledged that the Templemore Seniors Society is one of the best attended and organised in the County because of the enthusiasm and constant attendance.  Club Captain Martin Bohan congratulated the success of the Seniors and thanked them on behalf of the club for their generous donation and contribution to the club. Well done to all.
Seniors XMASS Party.
There was a great attendance on wed. evening in Murphy's Pub for the Seniors Xmas dinner.
There were lots of prizes giving out on the night almost one for everyone.  The main prize on the night was the Perpetual O'Toole Trophy won by Tom McGrath. The night was continued with great music, Singsong  and joined later by Garda Students who contributed great music and song.  A brilliant night of entertainment.
Wednesday 6th. Dec.  1st Team; Tom McGrath, John Galvin, Phil Ryan, Mick Connell.  2nd Team;  Joe O'Connor, Mick Murphy, Michael Ryan, Seamus Ryan.  3rd. Team; Dinny Toohey, John Mulally, Seanie Gleeson, Pat Costello.
Winter Clean-up of Bunkers; Bunkers now need to be cleaned and the winter look taken off them by raking and weeding.  "Just call in and get on with the work".  Also other work is required.  Contact John Stapleton 086-0894718 for times.
Your Club Thought;  "This is Your Club the members, both Ladies and Gents, therefore be proud and supportive of it, in whatever way you can that will make a difference.  Be positive and protective of its future, so that the youth and next generations of Templemore will inherit the legacy and asset of this great sport facility,  "Templemore Golf Club".