Templemore Golf Club News;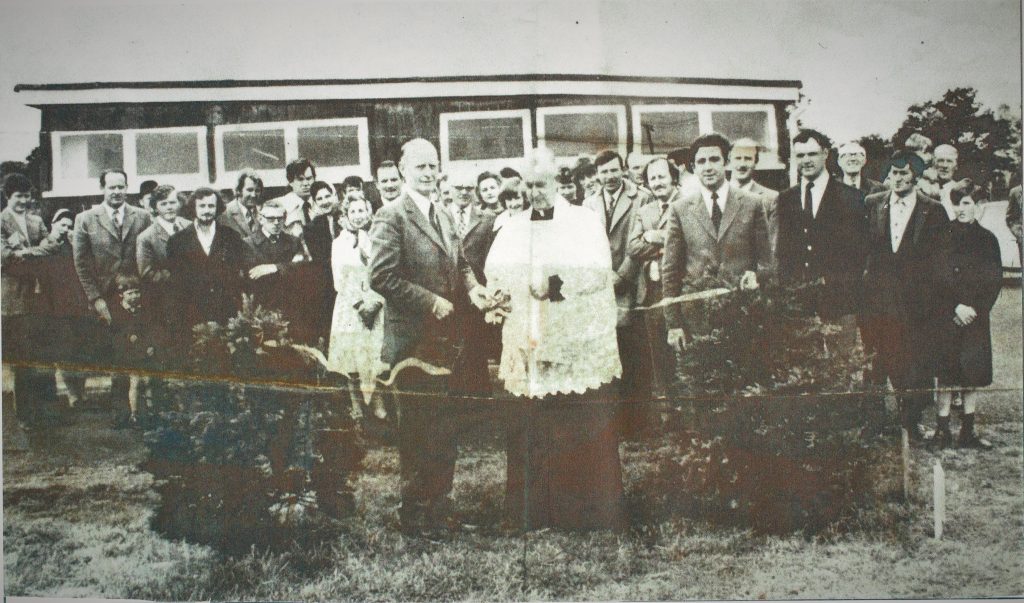 Captains Drive-in Postponed.  Due to the continues inclement weather, regretfully the Captains drive-in has been postponed until further notice.  All will be notified as soon as the weather settles.
Open 9 Hole Fixture;  Due to the continuous bad weather the 9hole S/Ford Open competition will continue until further notice.  Check with the course manager Liam Leahy 087-4115773 before commencing your game to see if the course is playable.  Otherwise come in and play at any-time that suits you and you will be guaranteed a game.  Fee; €5.  Re-entry  €3.  All are welcome.
Spring League Competitors List;  The spring league is ready to commence once the weather settles.  Names are now required onto the list on the notice board.  Get you name in as soon as possible as there will be no delay on the start of the league.
Now is the time for your membership to be paid.  The following Rates are to make the Game of Golf affordable to all sectors of the community both home and away.  Don't delay and get your payment in as soon as possible. Gent; €350.  Lady; €300.  Couple; €500.  Country Member; €150.  Beginner, Gent;(Annual Rate for 3 years).  €200. Beginner, Lady;(Annual Rate for 3 years).  €170.  Junior:  (15-18yrs.-2nd Level)  €50.  Student:  (3rd. Level & Student Garda.)   €70.   OAP/Clergy, Existing;  €230.   OAP/Clergy, New: €270.  OAP/ Couple, Existing;  €350.   OAP/ Couple. New;  €350.  Unemployed; at the 1st. Jan.  €270.  Distance Members; (Lady & Gent, Outside 50k) €150.  Juvenile;   (Under 15yrs.)  €25.  Family;  (Children under 15yrs.)  €500.  Green Fees; (No reduction for 9 hole)   €10. Green Fee; Junior Juvenile or Student   €5.   Entry Fee;  Suspended .  Membership can be made direct to the club or distance membership and private subscriptions can be made online on the club web site;  www.templemoregolfclub.ie
Membership gift vouchers;  Gift Vouchers make the ideal present for Membership, Birthdays, Weddings, Anniversaries, Special Occasions or Corporate Incentive Presentations and Team Building for seasoned golfers, beginners and those that want to take up the Game of Golf;  Visit our Web Site and order your voucher by selecting the "Membership" tab and scroll down to the "Voucher" button and order it on-line or contact the club number; 0504 31400 or any committee member or email; info@templemoregolfclub.ie
5 Reasons to play Golf;
Good Outdoor Exercise; 9 holes + 2hrs.  18 Holes = 4hrs.
Good Social occasions, Presentation Nights, Social Mixed, Senior Events and Away Trips.
The Handicap System allows members of different abilities an equal chance of winning.
Various Category of Memberships are available at different rates.  (Membership rates are on our web site).
Full Annual Membership €350 = Approximately, only 95c. per day.
New members are the lifeline of the club, so all existing members are encouraged to tell all your friends to take up membership and test their skills on this challenging Golf course.  Registrations Forms for new members are now available on-line on our web site, or at the club house or contact Martin Bohan 087 0509278 or any of the committee members.  All are welcome.
Seniors Deferred; Unfortunately due to bad weather conditions it was not possible to play on Thursday  25th.  All will be notified of continued play as soon as the inclement weather settles.
Volunteer Work; Volunteer work is now required especially on the bunkers.  To remove the winter look off them by raking and weeding.  "Just call in and get on with the work".
Your Swing Thought for the week;  "Skip A Stone; The sidearm feeling of skipping a stone is a good thought for the start of the downswing, but a bad one through impact. It's true that this image can help get the right shoulder to drop down on plane while the lower body rotates out of the way, both of which are desirable movements in the golf swing. However, the sidearm delivery associated with skipping a stone can also keep the right side down too long after impact, inhibiting the release and overstressing the spine".